Message from the chairman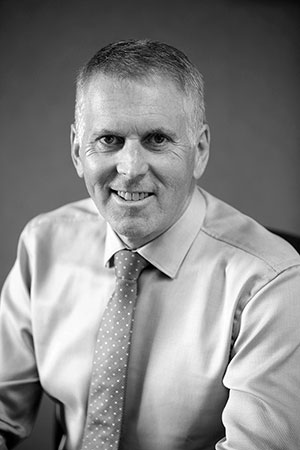 DAVID STERLING
APRIL 2022
As we emerge into the post pandemic world, laden with uncertainty and volatility locally and internationally, it is vital that public service leaders continue to have the ability to network and build more effective working relationships, to discuss mutual challenges and identify good practice and solutions.
Over the last year, CEF has endeavoured to create those safe spaces for networking and problem solving, to curate a programme of briefings and programmes to meet our members' needs, and to bring people together from across our diverse public service and beyond.
We continued to deliver a range of training and development programmes last year, enabling members to grow and learn together, to build new networks across the public service and beyond. Whilst the pandemic continued to limit our opportunities to bring members together, we were pleased to continue our virtual and hybrid briefing sessions. We covered issues including cyber security, climate change and net zero and we've hosted a number of discussions around new ways of working and the workplace of the future. We were honoured to host Exit Interviews with NI's political correspondents and the former Lord Chief Justice, Sir Declan Morgan.
Looking ahead to 2022-23, we hope to move back to a programme of live and hybrid events, recreating the strong networking opportunities CEF events provide, whilst retaining the additional accessibility that our digital platforms have created.
We will bring members expert, thought-provoking and challenging speakers on the issues that matter to you. We will continue to provide a range of learning and development programmes, focusing on public accountability and governance, and on leadership development at both senior and middle management levels.
We are grateful to our members for their membership contributions, which are vital in ensuring we can continue to develop our support for you and your organisation. We work hard to ensure we are delivering value for money with your contributions. Having frozen contribution levels for the last six years, the CEF Board has decided to seek a modest 2.5% increase in this year's contribution. This additional income will help to offset increased running costs, and enable the Forum to invest in its offering for our members, with enhanced engagement and communications.
To assure us that we are meeting your needs, we will undertake our bi-annual membership survey during April and May 2022. Our members' feedback is vital in shaping the content and delivery of our programme, and we look forward to your feedback.
- David