History
A Brief history of how the
Chief Executives Forum came
to where it is now.
The Chief Executives' Forum covers the region of Northern Ireland. It is an umbrella body for the Chief Executives and senior staff of public sector bodies in Northern Ireland, covering the civil service and its executive agencies, local government and non-departmental public bodies. In total it has some 130 organisations in membership and more than 500 individual and associate members. A key purpose of the Forum is to facilitate interaction and cooperation across the full range of bodies in the public sector
Established in 1991, the Forum is the association of chief executive officers of civil and wider public service bodies in Northern Ireland. An unincorporated fringe body of, first, the Department of Finance and Personnel and from 1998 the Office of the First Minister and Deputy First Minister, the Forum was relaunched and incorporated in 2003 as a not-for-profit, public interest Company limited by guarantee.
The Forum has delivered 24 years of support to its members and the wider public sector through programs of events, training and selective research projects and wide ranging networking initiatives.
Over this time scale the Forum has refined its business model in response to the needs of its members and to reflect the changing challenges of the work of the public sector.
Values
The Chief Executives Forum
Vision and aims for building
a better future for Northern Ireland
The Forum's vision is to be recognised for the contribution it can make in building a better future for the people of Northern Ireland where the public, private and voluntary sectors work together successfully.
As a forum for Chief Executive Officers (CEOs) and other key decision makers, our collective challenge is to apply the values of public service to the new age in which we live.
The overall aim of the Chief Executives' Forum is:
'to contribute to building a better future for all in Northern Ireland'

We do this by:
Encouraging, facilitating and promoting good practice with respect to the management and delivery of public services;
Providing for the ongoing association of the Chief Executive Officers of government departments, local authorities, statutory agencies and other public authorities and statutory officials based in and or operating in Northern Ireland;
Being constituted as an interagency forum within which Chief Executive Officers, other key officials and decision-makers can explore, develop and support new ideas and ways of delivering public services;
Facilitating and providing for the discussion of public policy issues and encouraging fresh thinking and innovation in the management and delivery of public service;
Commissioning research into and study of matters relating to the funding, organization, management, operation and delivery of public services;
Encouraging, facilitating and supporting effective communication, collaboration and joint working between public bodies to improve and develop public service delivery mechanisms;
Encouraging, promoting, supporting and otherwise provide for the development of those in senior executive and non-executive positions who lead and direct the work of public authorities;
Bringing together and co-ordinating the efforts of groups, organizations, companies and individuals concerned or interested in the attainment of the Chief Executives' Forum
Bios
Staff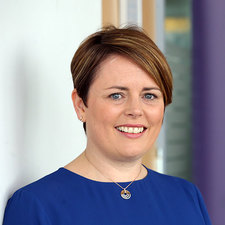 Anne Dickson
Executive Director
Pamela Carson
Business Manager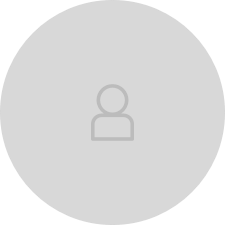 Ross Quinn
Administrative Support
Chair
Stephen Peover
Chair
Board Members
Clark Bailie
Chief Executive, Northern Ireland Housing Executive
Dr Evelyn Collins
Chief Executive, Equality Commission for Northern Ireland
Frances McCandless
Chief Executive, The Charity Commission for Northern Ireland
Iain Greenway
Director, Historic Environment Division DOE
Kieran Donnelly
Comptroller and Auditor General
Peter May
Permanent Secretary, Department of Justice
Roisin McDonough
Chief Executive, Arts Council of Northern Ireland
Liam McIvor
Chief Executive, Business Services Organisation
Brett Hannam
Chief Executive, Strategic Investment Board Limited
Mark Hamilton
Assistant Chief Constable, Police Service of Northern Ireland
Anne Donaghy
Chief Executive, Mid and East Antrim Borough Council